... and we're back.
Ok, so it's been a long time. A very long time. 6 months. But now we're back, and we're going to keep this up-to-date. Here's some photos we took today - I am officially getting a "pregnant belly" - I mean, I guess it's about time (I'm 20 weeks along) but it's kind of crazy... I have to wear maternity pants now. Also, I felt the baby move for the first time on September 25th, and tonight she's just been kicking like crazy! (Soft kicks...)

Oh yeah, it's a girl - so here's some ultrasound pics of Kyleigh Elizabeth Morgan (at 18 weeks)



Ultrasound Photo 1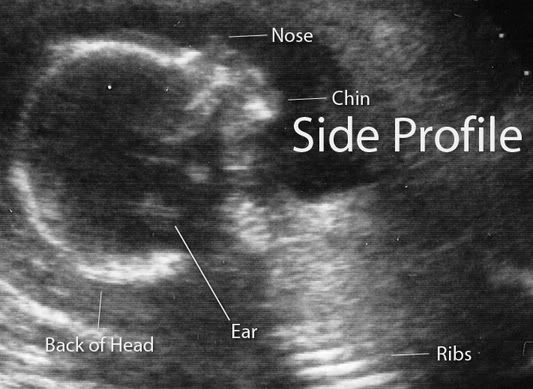 Side Profile Close-Up



The Face Shot (aka: we're having an alien baby)



Foot Close-Up


... anyways, so here's some more photos - hope you enjoy! I promise that I'll keep this updated on how my pregnancy is going. I haven't kept it updated until now because about all I would have to report is how many times I've thrown up each day. Luckily, things are starting to go better... I didn't even throw up once today :)




Amber's Pregnant Belly - 5 Months!



Us being goofy



... we're trying to be serious